A laser level – no matter its type – is bound to give you problems at some point in time. Even the best brands and their top-quality models can break a sweat and malfunction. Or worse, break down.
It could be as common as a calibration error with your DeWalt line laser level or a more serious leveling issue with your Bosch rotary level. The problems are varied and so are the causes.
The good thing is that most of these problems can be solved. As a professional, you may already know the basic troubleshooting techniques for all your tools. But if you are clueless, this short guide will help you.
This is a list of the most common laser level problems and solutions. Problems were reported universally by laser level users in the US and our readers, while the solutions were sourced from manufacturers, laser level technicians, and our own team of experts.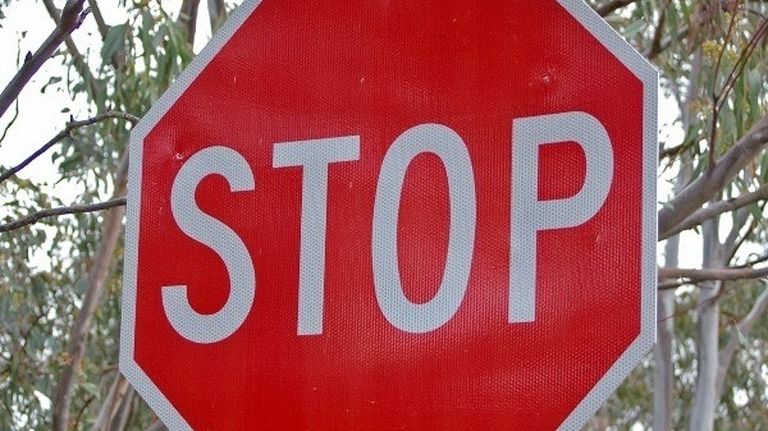 Laser Level Stops Working – A General Troubleshooting Guide
To make this guide easier to follow, we have structured this in a question-answer layout. Each question carries a problem, which is then answered with one or more solutions, starting with the best and the easiest one.
My laser level stops working. What to do basic troubleshooting?
Few steps to follow before using an advanced solution or calling the repair center:
If the battery is dead
Check the power source. Replace it with a new or freshly charged one. If your laser level supports direct charging, try connecting the device to an AC/DC input and using. If it works, then you need to dispose of the battery immediately and replace it.
If the rotary laser does not rotate
Check if the laser head can be manually rotated. If you feel something's stuck, the rigging or the compensator could be damaged. In either case, it is best to consult the repair center (of the manufacturer).
Try lightly shaking the device and see if there are any loose parts. Tightening them may work.
This could also be caused due to eroded joints (rotary laser) or missing parts due to a fall. Such problems will require proper diagnosis and professional assistance.
Pro Tip – In case of mild corrosion of laser level parts, use anti-rust ointments like WD-40.
If the remote control is not working
Laser level remote controller needs to be present in the line of sight (LOS) to work. Make sure you are in the direct vicinity of the device while trying to remote control it.
If the problem persists, try changing the batteries of the remote.
If the line laser level does not beam
The light source may be broken or it is not getting sufficient power. Try checking the power source.
Wrong calibration
Follow these steps to calibrate or recalibrate your rotary level:
Turn on the device and make it face a wall. Mark the first laser beam as A+
Rotate it at 180 degrees and repeat the process. Make the beam spot as A-
If these markings are not on the same level, the center point (mark it as B+) will be considered true level
Rotate it at 90 degrees and make another marking, C+. If the distance between B+ and C+ is more than what is specified in your device's manual, you will need to calibrate
Adjust the level vial accordingly and repeat the process until the distance is within the limit
You may need to follow the instructions/guidelines shared by your manufacturer for better calibration and subsequent troubleshooting.
If the laser level is mishandled or has fallen on the floor, recalibration is important to achieve accuracy.
Why is my laser level flashing?
This is mostly an issue with the battery, where the device is indicating low power. Try replacing it. If the problem persists, try resetting the level.
How to fix my level that is repeatedly turning off?
First, check and replace the battery. If it still shuts off automatically, the problem could be with the contacts. Use a q-tip and wrap an alcohol wipe around it, then clean the contacts in the battery container. This should most probably fix it.
Why does my rechargeable battery drain quickly?
There can be several reasons why. The most common is that the battery may be dead and no longer capable of holding power. A good way to check this is to connect your device to an AC/DC adapter/power supply and see if the device works for a longer period. If it does, you can confirm that the battery is dead.
Other reasons could be low usage. Did you use your device for a few hours and then used it months later? In such a scenario, it is possible that the battery does not reach full charge. A workaround to this is to completely discharge it (by using the device till the time it refuses to switch on) and then recharge it to 100%. This trick works most of the time across types of batteries such as Ni-MH and Li-ion.
How can I avoid battery discharge in my PLS 180?
If the battery discharge is too high, you will have to remove the battery after each usage to preserve the power. If you are a daily/frequent user, get in touch with PLS Support.
I hear a clicking noise in my laser level. How do I fix it?
Inspect if the clicking noise only comes when you switch on the device. If yes, then it's not an issue but the sound of the mechanical switch which helps you distinguish between horizontal and vertical alignment. Try changing the alignment and the sound should go. Johnson levels (model number - 40-6530) are known to have this function.
If there is no mechanical switch, it might be a loose bolt or some other small component. You should consult the service care and not engage in opening the case.
What to do if I have low visibility?
A quick solution is to reduce the speed of the motor in a rotary laser level. This will increase the intensity of the laser beam and make it stronger and more visible, even in daylight.
In a line laser level, you can improve visibility by using a freshly (newly) charged battery or a fresh pair of alkaline batteries. Fresh batteries give out more output, causing the level to pulse a brighter beam.
Pro Tip – Always carry an extra pair of batteries and use them for such emergencies. When visibility is no longer an issue (during night-time, for instance), you can go back to using the older battery.
Laser beam is not visible due to bright light
Laser detector allows for detection of laser beams in difficult light conditionsSunlight or bright light may make the laser level beam invisible to the eyes. To address this, use a laser detector which can make the beam visible amidst the bright environment.
The combined use of laser level detector and the laser level can yield to more accurate leveling. If the laser level device placement is above the head level, the detector needs to be adjusted to a high level for best results.
Mishandled and dropped laser level
When the laser level unit is dropped or mishandled, the unit may lose all of its settings or the unit may possibly be damaged.
Perform a horizontal plane calibration test to check if the laser is still functioning properly. Conduct a calibration test as well to check whether the device is working as it should.
If there are any defects or problems observed after these, consider seeking professional help.
How can I prevent leveling or alignment errors in rotary laser levels?
By avoiding the use of any kind of machinery/appliances in the same room/area. The vibrations (primarily via the floor and walls) from these machines can influence the leveling and give errors. Even minute reverberations can cause unsteady lines and affect your measurements.
In case removing other machines is not possible, you can use a sturdy tripod that will minimize the issue. If only floor vibrations are detected, place the level on a wall.
Please note that this is a prevention mechanism and not a corrective solution.
How to avoid pendulum rattling while traveling?
There is no definite way to carry a laser level and avoid the pendulum rattling because there are going to bumps whatever mode you choose. One way to avoid this is to buy a level that has a pendulum lock/switch. PLS and Hilti laser levels are known to have this lock.
What is the easiest way to cross-check the accuracy of my laser level?
Use your garage or a vacant room in the house to test run your laser level before taking it for jobs. Mark spots on more than two walls and use that measurement/alignment for all future jobs. Every month or two, if you use it daily, just start the laser level and test it again.
If the laser beam hits the same spots, then your laser level is good to go. If not, recalibration may be needed.
Specialized Laser Level Troubleshooting Checklist
If nothing works, before you take the last resort of contacting tech support of your device's manufacturer, try these pointers.
Check the battery to see if it's dead. Replace if needed
Check the adapter/charger for faults. Try another adapter/charger if needed
Try connecting the charger directly to the level (if feature present)
Look for any moving parts in the body of the level
If it turns on, switch on/off all functions (power button, remote control, battery indicator, etc.)
Recalibrate the device
Try resetting the device
Useful Resources
Lastly, it is important to note that there isn't much most of us can do without opening the case of the laser level. And doing that is not recommended at all, as it can give rise to multiple problems.
There are guides and instructional videos available online where users have opened up the machine to find manufacturing/design defects and mechanical chafing issues. They claim to have solved these issues but we do not suggest following them.
Your best bet is to first do a basic troubleshooting of your laser level. If it does not solve the issue, contact the service center of your device's manufacturer.
Even if your laser level is working properly, reading this guide will prepare you for the future.