In today article, you will find simple hacks that you can use to create wonderful artworks for your interior decor while painting your tiles.
With these ideas, you will manage to beautify your existing tiled surfaces by adding colorful designs. Let's get started.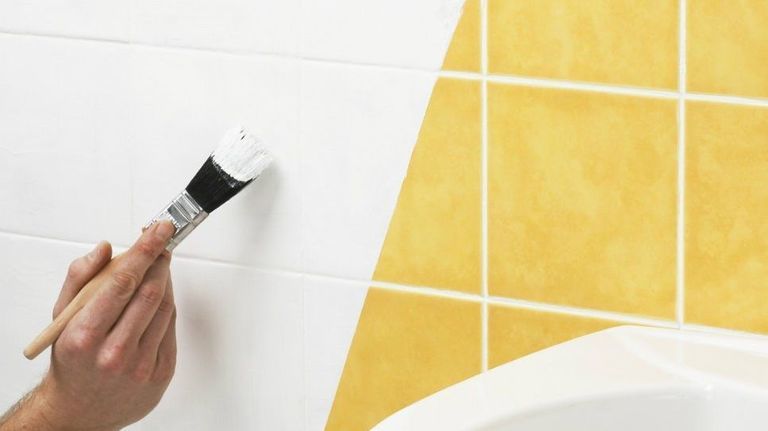 Easy DIY Tips For Painting Tiles
1 - Painting Patterns On Your Tiles
Among the most remarkable ways of embracing your talent in craft and painting is to use it on your tiles. You don't need to do it on all the tiles on the walls. Point out a few pieces and paint some amazing patterns.
Bathroom wall and kitchen countertop tiles are some of the ideal places to paint the patterns with the help of tiny brushes.
2 - Always Consider Light Color Tiles
When painting colorful designs on your tiles, always consider light color tiles like white or cream. Such a move ensures that you will do minimal prep work before starting out the actual artwork of adding your favorite decorations patterns.
Furthermore, using dark color will require you to paint the surface white before crafting your decorations.
3 - Use Acrylic Latex Paints For Tile Décor
Hand-painting your tiles add individuality to any kind of decorations. Acrylic paints are not only affordable but also come in more colors compared to epoxy paints.
Moreover, acrylic paints become water resistant after they have dried. These two qualities make them ideal for tile decorations when the décors are only intended to be done on a few pieces.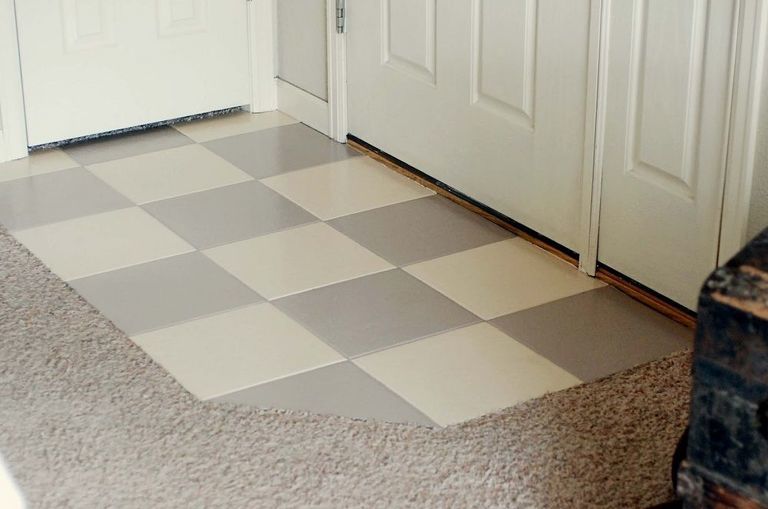 4 - Brush Tiles With Alcohol
Alcohol has a lower melting point compared to the liquids in tile paint. Brushing the tile with alcohol will help you keep its surface wet for a few minutes before the alcohol evaporates.
Such a wet surface allows you to create a watercolor-like effect that perfectly sticks on your ceramic tile. The water-color-like effect is a decoration in itself when done appropriately.
5 - Seal Your Painted Tiles With High-Gloss Sealer
After you have made awesome decoration on your tiles and the paint has dried, finish with a layer of varnish. Using a high-gloss sealer will give your tiles a glossy reflective finish. On the other hand, using a topical sealer will give them a matte finish.
You would want to go with a matte finish in case you want to protect your decoration on tiles that receive water splashes and traffic.
6 - Stencil Paint Your Tiles For Perfect Artwork Patterns
Maybe you aren't such a great artist and you still want to improve the look of your dull and dated tiles. Well, grab a few tile stencils from the online stores and use them to paint awesome designs on your tiles.
Just like normal painting, start with the prep work, then primer coat, and then use the stencil for some awesome artwork.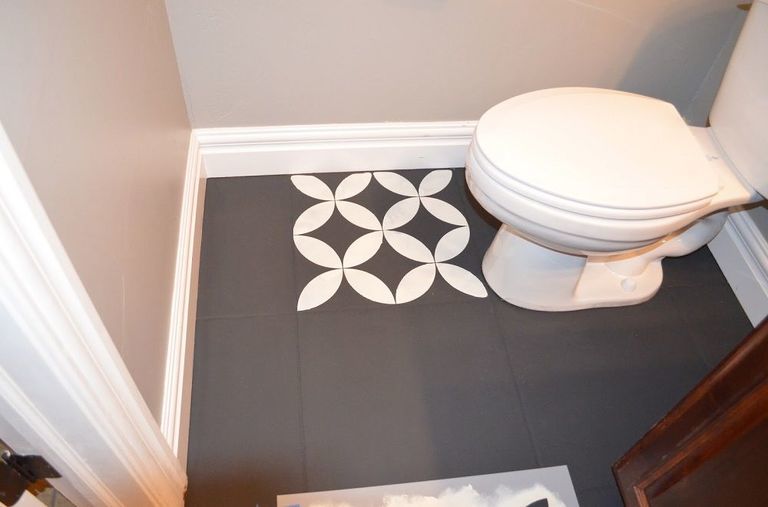 Via Remington Avenue
7 - Hand-Painting Unique Ceramic Tile Gifts
I know you are wondering, gifting someone ceramic tiles? Yes! If you believe in your craft, you can hand-paint a few pieces of ceramic tiles with artworks or quotes and then gift them to the people you care about.
Almost every household has tiles, thus, all they will need is to rip out a few pieces and fix those awesome pieces that you have gifted them as souvenirs.
8 - Paint on Free Tiles (If Possible)
Painting decorations on free tiles are far much easier and flexible than doing it on fixed tiles. All you need is to measure the tiles depending on the location you intend to fix them and then decorate them before fixing.
With this hack, you have unlimited room for any form of artwork from using stencils to drawing birds on the tile surface while still having room to correct your mistakes.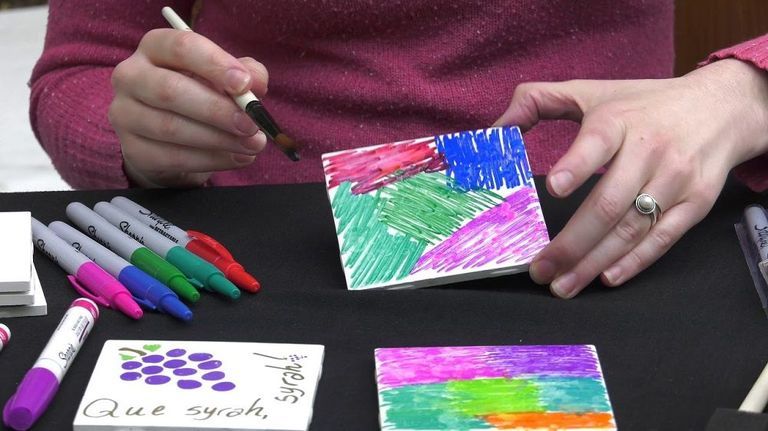 ">Via Youtube
9 - Decorating Existing Tiles
Unlike free tiles, decorating existing tiles can be a little bit tricky. Maybe because they are already dated and lack the clean white finish.
The best way is to start by painting them white. The best white tile paint is epoxy. It can stick to any kind of surface for quite a number of years compared to other tile paints. You can then use other tile paints for decorations.
10 - DIY Your Own Stencils
Can you paint ceramic tile with your own ideas? Yes! All you need is to design your own stencils.
This can be achieved by visiting one of the free online sites that offer stencil templates. Design that bird or flower and cut them with a Silhouette. Some sites also offer for the vinyl cutting and shipping – of course at a fee!
11 - Use the Painter's Tape
In case you are impatient when it comes to designing your own stencils, you can go with the painter's tape.
Start by painting the tile surface with a primer and then apply another thin coat of white epoxy paint. Allow the surface to dry for about 72 hours. Follow up by using the painter's tape to tape the surface and paint your ideal decorations on the exposed surfaces.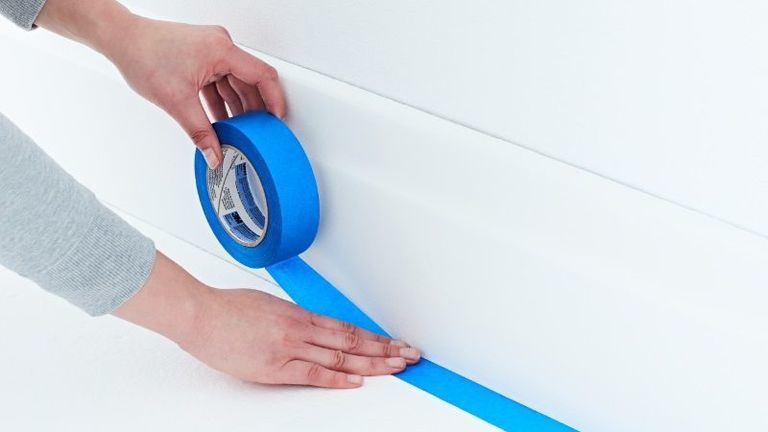 12 - Color Them with a Sharpie Marker
I know it sounds weird! Well, you can perfectly color your wall tiles with sharpie markers so long as they are intended to be used in areas that don't receive backsplash and moisture.
Since sharpie ink is alcohol based, your tile surface will bear the beautiful watercolor effect while still retaining the decorations. You should finish the surface with clear tile paints finishers.
13 - Hand Print Tile Decorations
How do you decorate your kids' bathroom wall tiles? Well, hand-print are some of the ingenious ways. All you need are clean tiles, alcohol, tile paint, and clear gloss tile finish.
Clean the tile surface with alcohol, then paint your kid's hand with your desired paint color and then press it firmly on the tile surface. Finish by sealing the décor with a clear gloss finish.
14 - Use Alcohol to Remove Stains
You might lose hope when cleaning your stained tiles, more so when prepping your kitchen countertop tiles for painting.
Water and soap won't get rid of all the stains that have been caused by steam and oil. Using alcohol and a soft cloth will help you easily get rid of the stains with little effort.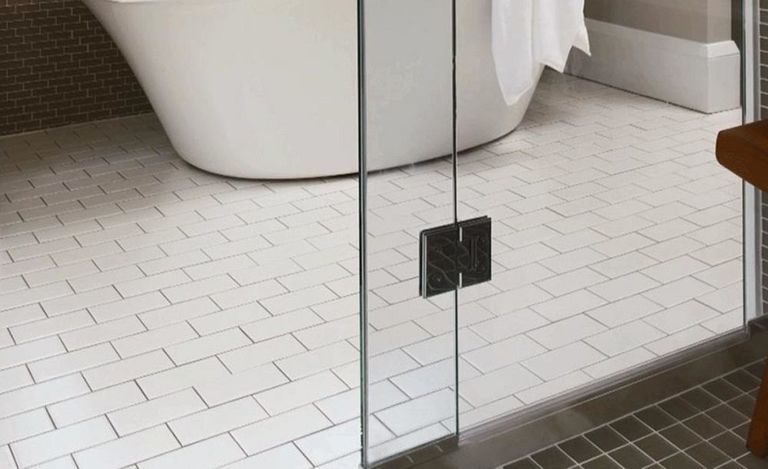 15 - Painting Décor Across a Number of Tiles
At times, you might consider painting one large flower decoration on six pieces of existing wall tiles. Such a move will take hours, if not days.
Since you will be working on a surface that will be drying unevenly, start by applying a thin coat of high-quality bonding primer. You should also finish by applying another layer of gloss finish.
16 - Paint in The Summer!
If you are thinking of tile painting, most likely you are into budget home decoration and adventure. Thus, you want to ensure that you are really working up to this mission.
Epoxy paint has what I consider a horrible smell. You should do it when it is warm outside and open the windows and ventilation for a few hours or maybe days.
17 - Use a Foam Roller
When it comes to the question of how to paint tiles, even the tools that you use affect the overall results. Unlike nap roller covers, foam rollers are awesome when it comes to achieving a smooth painted surface.
In most cases, thick nap roller covers will result in a textured surface. This might be an undoing if a glossy finish is a thing for you!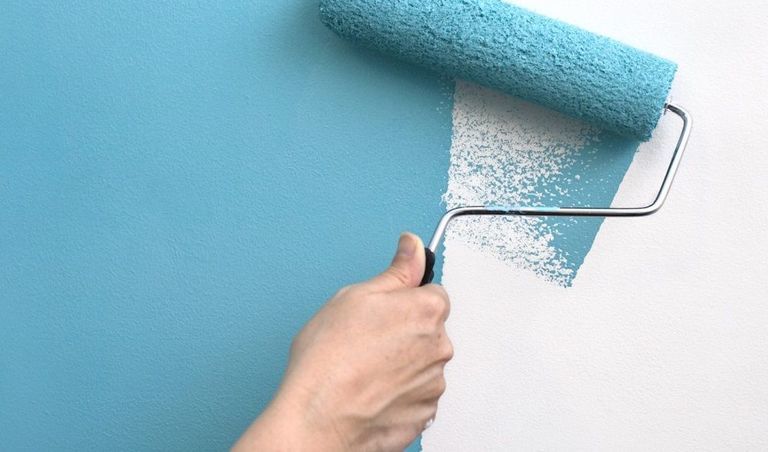 18 - Always Start by Grouting
The fact that you are thinking of painting your tiles means that they are either dated or in bad shape. If you are thinking of painting them white and then grouting the cracked areas afterward, you got it wrong!
Start by grouting and when it has cured, do the painting. You can apply caulk on the grout lines later after painting along with the tile paint finish.