Let's face it. You have always wanted to get the best power tools but were mildly restrained by the sheer amount of choices in front of you.
What models are top-rated, what features are the best, how reliable are they – all sorts of questions can come between you and your hunt for the best tool.
So, we thought why not we do the hard, dirty work and you can then just choose from the lot? From a list of the best rotary hammer drills available in the market today, constantly updated by our in-house experts.
Top 9 Picks for Best Rotary Hammer Drills: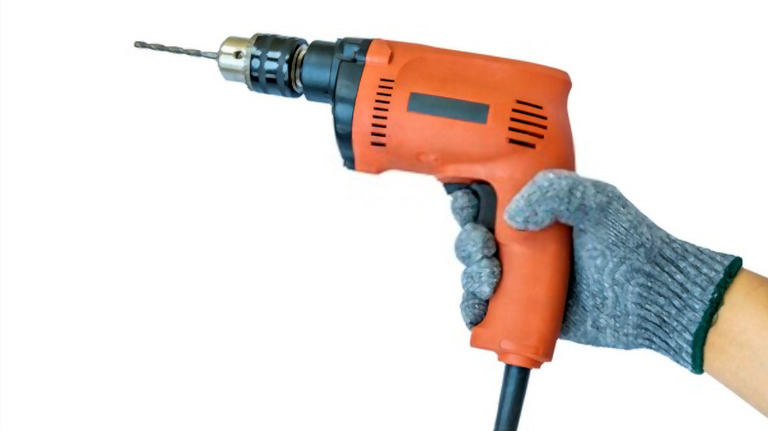 Now that you have gone through our top picks, it is time to dig deeper and find the nitty-gritty of each tool.
Our in-house experts found these nine rotary hammer drills to be the best out of tens of models that were put to work in the most extreme conditions.
9 Best Rotary Hammer Drills 2023

Top Pick

Bosch 11255VSR Bulldog Xtreme

3 modes of operation: rotation, rotary hammer, hammer
D-handle for optimal control and Vario-Lock positioning and SDS-Plus bit
Top speed of 1,300 RPM

Read My Review

Heavy Duty

Bosch RH1255VC

3 modes of operation (rotary hammer, hammer, rotation)
Vibration control and 20% more power in hammer-only mode
Powerful at 14.1 ft./lbs. of impact energy

Read My Review

Compact

Bosch RH328VC

3 modes of operation
Lightweight, compact design and 3-finger trigger for easy control
Vario-Lock positioning with 12 positions

Read My Review

Best Cordless

DeWALT DCH273B

High speed of 1,100 RPM with no load
Brushless motor
SDS-Plus chuck system and Vibration control

Read My Review

Best Value

DeWALT D25263K

3 modes of operation
Integral clutch for controlled drill behavior
Reverse and forward switch and 3 Joules of impact energy

Read My Review

Reliable

Hilti 03497788

High speed of 1,200 RPM (without load)
Reverse switch and 1.3 ft./lbs. of impact energy
High performance 650-watt motor

Read My Review

Good Price

Makita HR2475

High speed of 1,100 RPM with a 7-amp motor
Torque limit clutch and timed hammering
40 bit-angle settings, 3 modes of operation

Read My Review

Easy to Use

Milwaukee 2712-20 M18

Durable and easy to handle
SDS chuck and 360-degree handle
1.7 ft./lbs. of impact energy

Read My Review

Best Budget

Ryobi P222

3 modes of operation, LED light
Designed for heavy-duty chipping
Extremely lightweight at less than 3 pounds

Read My Review
More than heavy-duty drilling, these drills underwent continuous use over a short period of time to see if they really pack a punch and are reliable in the long run.
While some models died out in the initial run, others fizzled out in the secondary tests. Only nine models passed all our tests and here they are listed in the descending order of greatness, strength, reliability, features, and cost.
The nine models from six different brands have their own set of pros and cons. Therefore, we recommend you go through each of these rotary hammer reviews to find out what will work best for you.
No problem if you are a do-it-yourselfer or a professional or a basic home user. Our top picks are suitable for all types of users.
Best Rotary Hammer Drills of 2023
Here's a comprehensive guide on everything about the best rotary hammer drills for most professionals, hobbyists, and home users.
Let's start with the best…
#1 - Best Overall: Bosch 11255VSR Bulldog Xtreme Rotary Hammer Drill
If the name 'Bulldog Xtreme" is not enough for you to get interested on this SDS-Plus rotary hammer drill, we have some more things to present to you that makes it the best rotary hammer in the market right now.
Bosch 11255VSR Bulldog Xtreme Rotary Hammer Drill
Product Review
We'll start with the feature that we love: vibration control.
It's what makes the tool a comfortable catch even when you run it for hours at a stretch. And that is the USP of this beast because you can fire it up and use for longer durations without straining your hand or the machine.
Its 7.5-amp motor produces enough strength (2.0 ft./lbs. of impact energy) at a maximum speed of 1,300 RPM to cater to all your routine needs – from chiseling tiles to breaking concrete to drilling long slender cavities in wood to unfastening long nails (reverse mode).
Whatever you can imagine a rotary hammer to do, this Bosch tool will do it. Its multiple-mode operation is again a versatile addition that will make this an all-in-one drill in your kit. The 11255VSR drill has a D-handle design which is "peak ergonomics".
If you are someone who has to drill from different angles at different job sites, the D-handle (much more comfortable and in-control than pistol-grips) will be a life-saver.
A lot of today's power tools are made without keeping user intuition in mind just to cut back on the costs. This Bosch drill isn't like that. It's SDS-Plus chuck design, 8-foot long cord, and Vario lock positioning offering 36 bit positions are all that makes it the best rotary hammer drill for most purposes.
Expert Tips
Although we found the unit to overheat after more than two hours of continuous usage, we don't see it as a big issue.
Just let the heat dissipate through the vents and you should be fine. Especially when you are working on hard concrete and stone tiles.
Bosch does not recommend drilling through big rocks. So it is more of a top rotary hammer drill for concrete and other hard materials like sandstone.
#2 - Heavy Duty: Bosch RH1255VC SDS-Max Rotary Hammer Drill
If the Bulldog Xtreme can't drill through rocks, we have its elder cousin coming in with double the energy that can do way more than that.
The RH1255VC Turbo is a powerhouse in a small unit that weighs less than 27 pounds.
Bosch RH1255VC SDS-Max Rotary Hammer
Product Review
Think you're in a situation that requires a SDS rotary hammer drill that can bore through a top layer of hard concrete followed by a rocky patch.
You will need a drill that can go full blast without straining your hand and without disturbing the rest of the work area surface. What do you do? You buy the RH1255VC, Bosch's top heavy-duty rotary hammer drill.
An advanced version of the Bulldog Xtreme, this versatile hammer drill is known for its high impact energy of 14.1 ft./lbs. that is enough to drill through hard rocks and sandstones and effectively chisel out floor tiles that were plastered 20 years ago.
There are no limits as to what you can bore or demolish using the RH1255VC, thanks to its all-powerful 15-amp motor and corded power supply.
The usual Bosch features of vibration control (which is absolutely essential in this model to avoid getting jolts while working on full power), Vario lock positioning, SDS chuck, and multiple modes are also present, making it the best SDS hammer drill for heavy-duty purposes.
Expert Tips
If you are in a hurry, use the hammer-only mode for demolition purposes. It is known to have 20% more power and higher efficiency.
#3 - Compact: Bosch RH328VC SDS Rotary Hammer Drill
Sometimes you yearn for a tool that you can take anywhere you want without much overhead weight in your toolkit.
It is for those times that Bosch created this ultra-lightweight marvel called the RH328VC.
Bosch RH328VC SDS Rotary Hammer with Vibration Control
Product Review
You will have to still believe us when we say that this drill is too powerful for woodwork. And Bosch agrees with us because, despite the light built, it packs a punch with energy almost equal to our top pick, the Bulldog Xtreme.
With an 8-amp motor, it supplies 2.6 ft./lbs. of impact energy at its highest setting of rotary hammer, enough to drill through concrete and stone.
Designed keeping in mind its weight, the RH328VC is just about 8 pounds in total. This means you can carry it around across job sites, ensuring all your basic tasks are taken care of.
Even though Bosch markets it as a middle of the line product, we are all too optimistic about its power. The torque transfer is great when you work with different types of attachments.
It is also the first tool on this list that does not require experience in handling power tools.
Its 3-finger trigger is so easy to operate that new apprentice you hired won't need your supervision to get that concrete drilling done. The SDS chuck is the usual Bosch add-on that just elevates its appeal to even advanced users.
This is also the third tool on this list with a D-handle support along with a 360-degree auxiliary handle. Because comfortability while operating a power drill is of utmost importance. This tool gets it.
Expert Tips
Do not use the RH328VC for woodwork because the drill bit can excavate the job area. It is intended for demolishing, chipping, and drilling in harder materials like granite and rebar.
#4 - DeWALT DCH273B 20V Max Brushless SDS Cordless Rotary Hammer Drill
We have only reviewed corded drills till now and it is time to embrace cordless technology.
And who better than DeWALT when it comes cutting-edge cordless tools?
DeWALT DCH273B 20V Max Brushless SDS Rotary Hammer
Product Review
The two USPs of this cordless rotary hammer drill are its brushless motor and the ability to supply power through its 20V battery. During our testing, we found its impact energy of 2.1 joules almost equal to our top pick that we had to rank it at number four.
Packed with a D-handle and a vibration control system for when the going gets tough in a job site, this DeWALT is capable of boring holes of up to ½ inches on all types of hard materials including concrete. And when a cordless tool can drill through concrete, what more do you ask for?
The DCH273B is just the best cordless rotary hammer drill for a variety of reasons. Not because it has a high speed of 1,100 RPM, but because of its superior build quality and SDS-Plus chuck system that we find it to be in class with the top three models on this list.
The cost might look like a real investment but for all the power it packs as well as the DeWALT technology, it's a steal. Just get the recommended attachments (chisel, spade) that it recommends and a 60V battery to go with it and you have yourself a workhorse.
Expert Tips
We recommend getting a High-Efficiency Particulate Air (HEPA) vacuum to go with it to help clean the debris during drilling.
#5 - Best Value: DeWALT D25263K SDS Rotary Hammer Drill with Shocks
When was the last time you spent hours in drilling an 8x15-inch hole on a slab of concrete for a renovation purpose?
Did you think of kicking yourself for not thinking of a better way… like getting a rotary hammer drill?
This DeWALT model is for those tasks when you want a tool at best value.
DeWALT D25263K D-Handle SDS Rotary Hammer with Shocks
Product Review
Both on paper and practice, this tool looks like any other heavy-duty tool that assists you in any demolishing or boring work. But it is when you look at the price tag that you stare in wonder and ask: how can a tool that only gives and only gives can be priced like this?
Focusing on the features, it has the usual DeWALT fittings with a beak-like structure for better approach at horizontal drilling.
Its 3 modes of operation are like any other tool on this list, but much like the Bosch model RH1255VC, it gives 20% more power when used in hammer-only mode. The 8.5-amp motor is slightly better than its 7-amp counterparts as it provides a jolt of 3-joules impact energy.
The versatility is further highlighted with its forward/reverse dual mode that can also be used for unfastening nails and screws from the woodwork.
There is just so much to like in this handy tool that it stops being a heavy purchase. It is more of a long-time investment which will pay off within the first few uses.
The best rotary hammer for home use, this DeWALT kid is right off the superior technology that America has trusted for years. Get it without a modicum of doubt in your mind.
Expert Tips
Use concrete bits while boring through concrete to maintain the drill in its pristine order. Use carbide drill bits for other materials.
#6 - Most Durable: Hilti 03497788 Rotary Hammer Drill For Concrete
Sometimes there comes a situation when you are looking for a power drill that both fits in your budget as well as caters to your occasional needs of drilling. It is for those situations you turn to Hilti.
Hilti 03497788 Rotary Hammer Drill Performance Package
Product Review
While the five models that we just reviewed before are on the extreme side of the performance spectrum, this Hilti rotary hammer drill matches them with its sheer reliability and precision.
Some of us already know about Hilti's dominance in the market when it comes simple tools and the 03497788 is no different.
The cordless drill has a power wattage of 650 that it uses to assist in drilling in most types of hard materials like concrete and steel.
Although it requires you to invest in extra attachments if you need to get some screw fastening or chiseling done, the motor is capable of handling most types of loads.
The high speed of 1,200 RPM giving about 4,600 blows per minute (BPM) is another sign of this model's superiority in its range.
The reverse switch is another great feature for DIYers and professionals alike who may want to quickly turn it into a reverse impact driver to unfasten nails. Make sure you fit the right attachment before operating.
Expert Tips
Check out Hilti's website to see different attachment options for this specific model.
#7 - Makita HR2475 Corded Rotary Hammer Drill
There's a saying among power tool users: when Makita and corded power come together, they can drill through mountains. The HR2475 is exactly what they are talking about.
Makita HR2475 D-Handle Rotary Hammer Drill
Product Review
With a 7-amp motor that gives a top speed of 1,100 RPM, this Makita hammer drill is designed for ultra-efficiency and user-intuitiveness.
How else would you describe Makita's pioneering torque limiting clutch and timed hammering features?
While the torque limiter is essential while you are working on hard materials to prevent overdrive, the timed hammering is claimed to increase drilling speed by 50%.
That's a real reason why we dig this Makita tool that also comes with 40 different bit angles and the usual 3-mode operation.
Its D-handle and elongated build further aids in comfortable drilling regardless of the angle and the surface. The auxiliary handle is surely a welcome addition because of this build.
With its power and drilling capabilities, it is the best rotary hammer for tile removal. No doubt about it.
Expert Tips
We do not recommend using the HR2475 for long periods because the motor tends to heat up. If you need to use it non-stop make sure you also give it some cooling period for 10-15 minutes between drilling sessions.
Invest in a bottle of bit grease to extend the lifespan of the chuck system and the overall drill.
#8 - Milwaukee 2712-20 M18 Fuel SDS Plus Rotary Hammer Drill
Suitable for contractors looking to buy a quality hammer drill for their workers, this Milwaukee M18 Fuel series is a dream come true. Let's learn why…
Milwaukee 2712-20 M18 Fuel 1" SDS Plus Rotary Hammer
Product Review
Slightly advanced than standard hammer drills, the 2712 has a lot of kinks that separates it from a regular driver.
Starting with its impact energy of 1.7 foot/pounds; that's enough power to cut through limestone and concrete within minutes. You will need appropriate bits to get the job done, but we can assure you that its battery-powered motor is as good as a corded tool's.
Compared to other M18 series drills, this one has a 360-degree handle. And that is what makes it suitable for beginners. The depth rod is another great addition that will make your job easier to gauge the length of the cavities needed.
Although this particular package does not come with a case or a battery, the tool as a whole is a great buy for anyone who wants to do most routine demolishing and drilling tasks without a headache.
The 2712 is easily the best SDS plus rotary hammer that you can get for this price. The strong build itself is worth all the money.
Expert Tips
The M18 series bits, chargers, and batteries are compatible with each other. So, if you get one charger for this model, you can use it for your other Milwaukee drills too.
#9 - Best Budget: Ryobi P222 Ryobi One+ SDS Rotary Hammer Drill
What if we told you there is a rotary hammer drill for DIY that you can buy at just about the same cost it takes to rent a heavy-duty drill for a day?
You may not believe us so we'll let this Ryobi tool do the talking.
Ryobi P222 Ryobi One+ 18V SDS Rotary Hammer
Product Review
There are two reasons why we added this green-colored powerhouse from the iconic Ryobi brand into this list:
It is the best affordable SDS rotary hammer drill in the market right now
It is stronger than most of its intermediate competitors
And those were enough for us to include it at #9 of our list of the best rotary hammers. Its 3-mode selector is handy especially if you have chipping needs.
But that doesn't mean it will shy away from demolition work and heavy-duty drilling on concrete. Competing with the heavyweights on this list, it can bore through hard materials in seconds flat without straining the motor.
But make sure you charge those batteries to 100% (and also keep a spare one) before you start as the Ryobi unit drains the juice quickly.
We are also highly impressed by its LED light feature which makes this Ryobi SDS hammer drill extremely portable and usable even in dark areas. Add to that the superior built and extreme light body, you will start wondering how Ryobi can afford to market this product at a cheap price tag.
If you are a Ryobi loyalist there is no reason to think twice over this tool. If you are not, start your loyalty with this cheap SDS rotary hammer drill.
Expert Tips
The unit does not come with a free battery. We recommend you to buy 2-3 units from any local store both for use and backup.
Final Verdict
So, those are the nine top-rated rotary hammer drills currently in the market that is worth every penny.
After hours of testing, weeks of consideration, and months of online and offline research, our in-house experts came to this conclusion. These models are the absolute best when it comes to rotary hammer drilling, demolishing, and chiseling.
And while each one is different (and better, in some ways) we attest to the fact that these are ruling the power tools market at the moment.
Of course, we have a few favorites out of these nine and those may be subjective.
But still, if you are looking for quick wise buy without having to go through the guide, here are the top drills that we absolutely recommend:
The Bosch 11255VSR is our top pick for obvious reasons. When you want to invest your hard-earned money looking at your long-term project requirements, you really need a beast. The Bosch tool is inarguably the best rotary hammer drill for your money
If you are tech-savvy and are looking for a cordless machine, the DeWALT DCH273B should be hanging on your garage. It's got every possible feature that you could imagine in a power drill and more. The DeWALT technology is for the true American
Last on our top three recommendations list is the nicely priced Makita HR2475. If you have been a regular on this website, you know we can vouch for a Makita machine even before it launches into the market. The Makita HR2475 is good for everyone – beginners, DIYers, and professionals – all at a good price
While these three models are sure to appeal to your specific hammer drilling needs, we encourage you to check out the other six models as well. Because, at the end of the day, satisfying your own specific requirements is the main goal. And it could be a Hilti or a Ryobi or a Milwaukee too.
We hope this guide has helped you find the best and nothing less. Good luck!