Amazon is going to offer the biggest one-day (and a half) sales event with thousands of deals exclusively for Prime members before and during Prime Day.
So you don't want to miss this summer mega sale event.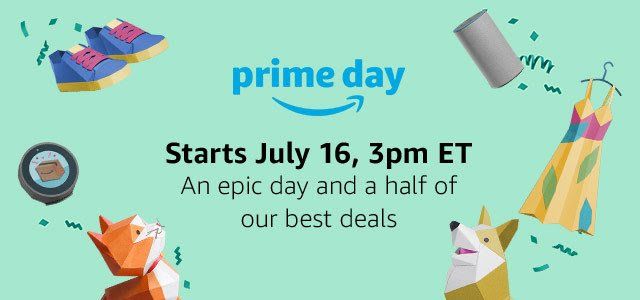 Amazon Prime Day 2018
What is Amazon Prime Day 2018?
Prime Day is an annual deals event just for Prime members.
Started in 2015, Amazon Prime Day has become one of the world's best days to shop, with awesome discounts on everything you can find.
This year, Prime Day will startingJuly 16 at 12pm PT/3pm ET and will run through July 17.
Last year, members could enjoy30 hours of shopping starting early at 6pm PT / 9pm ET on Monday, July 10, 2017.
Also for this year 2018, you will findhundreds of thousands of deals, new deals starting every five minutes, and special offers across everything included with Prime—from music and video to reading and voice shopping.
Remember that you must be Prime members to take advantage of Prime Day deals.
Not yet a Prime member?
You can start a 30-day Prime free trial here.

How To Get The Best Deals With Less Time?
With hundreds of deals constantly updated before and during Prime Day, you may find Prime Day a bit overwhelming.
Here are some simple tips to make the most of Amazon Prime Day:
#1 - Access to Amazon Insider's Guide
To get started, you should access to Prime Day Insider Guide.
This guide contains great Prime Day tips and tricks that help you save a lot of time searching and watching for deals.
#2 - Get a Trial Membership BEFORE Prime Day
If you don't already have an Amazon Prime account, do not hesitate to sign up for a free 30-day trial of Amazon Prime.
Just a couple of minutes to sign up could save you big bucks!
#3 - Make a Shopping List
Prime Day is full of attractive lighting deals and discounts that you may find difficult to stop shopping even on items that you don't really need.
Write down items you need in your shopping list by department and then by order of importance.
Focus on finding the top prioritized items on your list.
#4 - Be Agile
New deals are posted every 5 minutes and may sell out quickly. Be sure to follow Prime Day page for latest updates.
Best Amazon Prime Day Deals 2018
Amazon Prime Day 2018 Early Deals
Some Amazon deals are now live. Take this chance to save more and more. But note that you need to be a Prime member to claim these early deals.
Amazon Music Unlimited - New subscribers get four months for only $0.99. The service normally costs $12.99 a month for Prime members (or $119 a year) - See here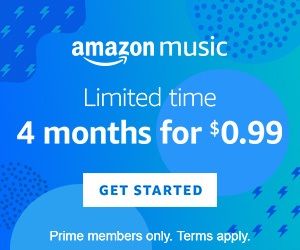 Save 66% on 3 months of Audible. Eligible members get three months for $4.95 per month - See here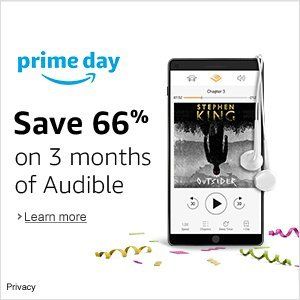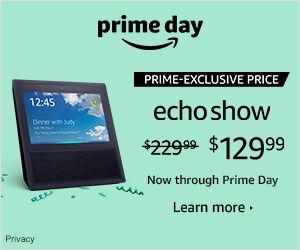 Kindle Unlimited - 3 months unlimited reading for $0.99 (normally $7.99 a month). See here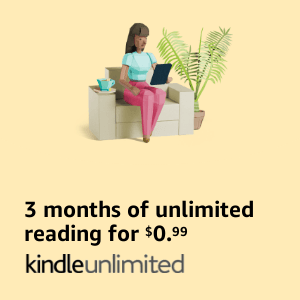 Get $10 Amazon Prime Day Credit when you spend $10 at Whole Foods. Learn more
50% off Prime for college students - See here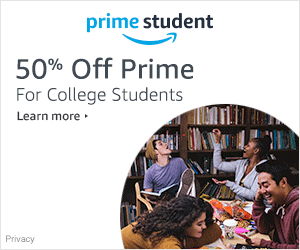 FreeTime Unlimited - Get 3 Months of Amazon FreeTime for Kids for $2.99 (normally $29.99) - See here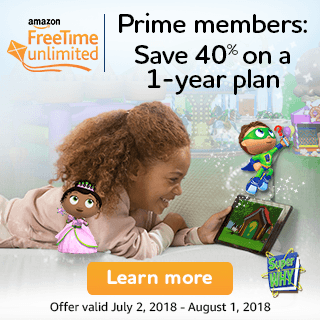 Prime Day Deals Sneak Peek 2017
In addition to tens of thousands of Lightning Deals throughout the 30-hour shopping period – with new deals starting as often as every five minutes – Prime members will find curated Spotlight Deals.
Below are some of the best Prime Day deal sneak peek last year
We'll keep this page updated with best deals as they arrived, so be sure to check back often.